Concrete is tough, durable and incredibly versatile; and a concrete patio, concrete sidewalk or concrete pool deck is the perfect way to elevate the look of any landscape while helping to create an elegant and functional outdoor living space. Jarvis Lutynski installs quality concrete throughout Ozaukee, Milwaukee, Washington and Waukesha Counties, and we're eager to show you how we can transform your outdoor space.
Whether you're looking for stamped concrete, colored concrete, decorative concrete or just a beautiful brushed grey finish, Jarvis Lutynski Concrete has the experience and know-how to get the job right the first time....everytime!
At Jarvis Lutynski, we make it easy and hassle-free to create the spectacular backyard retreat you've always wanted. Whatever your lifestyle, vision, or budget, you'll love your new concrete patio, sidewalk or pool deck and the enjoyment opportunities that come with it. And because we value your trust and loyalty, you can expect outstanding service from everyone on our team.
Add the outdoor living space you've always wanted, create limitless entertaining possibilities, and begin experiencing the great outdoors in a completely new way. With a high-quality concrete installation from Jarvis Lutynski, you can have it all.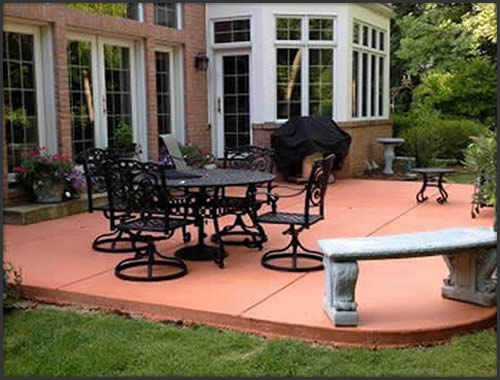 Concrete services we provide:
➥ Stamped Concrete
➥ Colored Concrete
➥ Decorative Concrete
➥ Brushed Concrete
➥ Concrete Overlays
➥ Concrete Flatwork
➥ Concrete Patios
➥ Concrete Sidewalks
➥ Concrete Garage Floors
➥ Concrete Pool Decks
➥ Concrete Foundations
➥ Concrete Floors.
Call us at 262-375-7424 for a no-hassle free estimate.